Alchemy War
Since Wednesday, you have been more than 50 000 players on Alchemy War! And this is only the number of installations from the Google playstore (you are many more with the other stores)! Thank you all!
Statistics – Analytics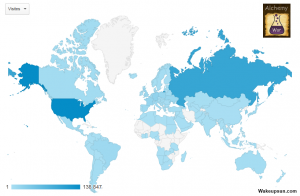 To celebrate, let me show you some statistics. Since the first version of Alchemy War:
- More than 114 500 fights against Killy (the first Enemy) have been played! One fight on two is won at the first round.
- More than 2 100 fights at the round 100!
- The new fight at the round 890 (setted in the version 1.7) was reached 2 times! Congratulations to these players!
- Near 200 000 fights was played!
- More than 414 000 changes between 2 objects have been made!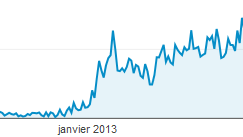 Thanks
Of course, I will continue to work on Alchemy War and I will try to improve the gaming experience! Your encouragements, on the Google Playstore for example, or by mail like many of you sent, are very important for me and I want to thank you all for your support!
Talk around you in order to be more and more on Alchemy War!
Don't forget to try the new game I launched Jewels leather edition on Android. See this article on Jewels.
WakeUp Sun