Android ICS officially available on Asus Transformer TF101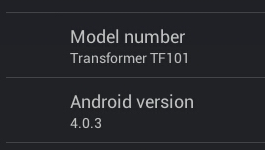 Yesterday, I saw that Ice Cream Sandwich (android 4.0.3) is now available on the tablet Asus Transformer TF101. It is the official upgrade over the air.
I have made the upgrade and discovered… this new version of Android.
I didn't do a lot of new tests on it. But I would explain what I like or not in future articles.
Ice cream sandwich Easter Egg
Just for fun, a little trick if you have Ice Scream Sandwich on your phone or tablet. Click on the Android version in parameters few times and you will see this easter egg: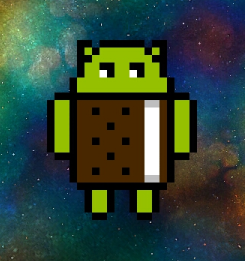 I will be able to test my applications on ICS and see if some bugs are skating on the ice…
# Article to see how to develop on Asus tablet: Develop with Asus Transformer.